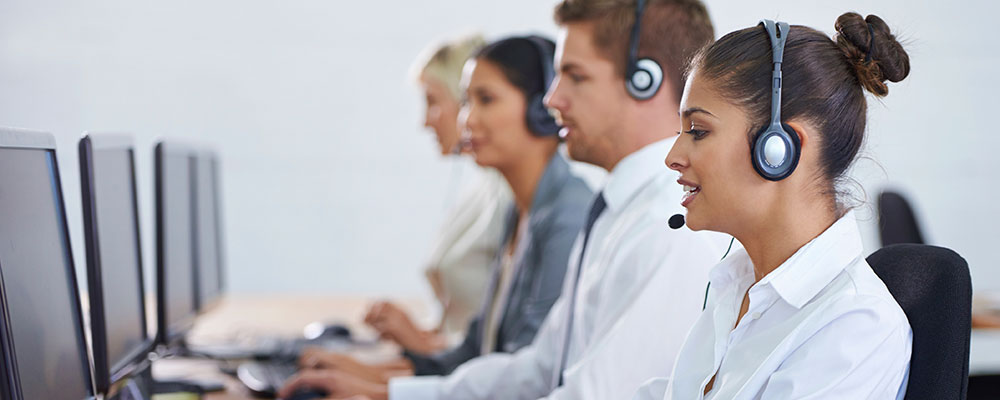 We are experienced at managing calls in your line of business.
Across any Industry our staff is ready to help your company succeed.

Education
PTAS is the go-to answering service for educational facilities in Pittsburgh, taking the time to get to know their client's institution, staff and students.
Pittsburgh Telephone Answering Service (PTAS) is the answering service of choice for your Pittsburgh educational facility. Our highly trained customer service professionals have experience with all types of educational institutions including public and private schools, colleges, and universities.
---
Medical
We are HIPAA Compliant. We handle everything from simple patient calls to stat calls and code-blue emergencies. Our medical emergency telephone dispatchers are extremely well trained and efficient. We prioritize according to the basic principles of triage. All emergency calls are urgently relayed to the correct on-call medical professional. Routine calls receive the same professional treatment, but without the same degree of urgency. We route these calls according to the medical professional's exact specifications.
---
Medical Practices
Schedule Appointments and call patients to remind them of upcoming appointments.
Calls cancelling appointments
Patient calls asking to speak with doctors
Calls from doctors
Calls from patients regarding prescriptions
Calls from pharmacies regarding prescriptions
Lab result protocol
Consultations (doctor to doctor)
Hospital
Calls from hospitals
Calls from nursing homes
Calls regarding patients who have ceased to breathe
After-hour emergency calls
---
Nursing Services & Home Healthcare
Calls for Individuals
Report-offs from employees
Requests for service and referrals from hospitals, nursing homes or anyone in need of service
New inquiries from a prospective client for prices and rates
Emergency calls from clients or employees while on assignment
Employment inquiries
Calls from employees regarding their pay checks
---
Home IV Infusions
Service inquiries from patients or their families
Calls from medical facilities
Calls from patients having equipment or medical problems
---
Hospice
Inquiry calls from families seeking service
Calls from employees
Employee report-offs
Calls from physicians
Call from facilities referring services
---
Pharmacies
Calls from physicians to place prescriptions
Requests for refills
Calls from medical facilities
Calls from individuals seeking information regarding medications
---
Medical Equipment
General calls inquiring about equipment
Emergency calls for equipment
Emergency service
Billing inquiries
---
HVAC & Plumbing
Define the urgency of calls: immediate response or wait until office hours
Capture all emergency calls
Appointment scheduling
Inquiries for service
Employee report offs
---
Property Management & Real Estate
Calls for Individuals
Cancellations of appointments
Inquiries on properties that are for sale or inquiries on rental properties
Calls to view a property again, to put down hand money or to make an offer on properties that are for sale
Calls requesting directions to properties
Employee report offs
Call for offers on rental properties
Tenant service calls and complaints
After hour emergency calls from tenants
Lockouts
---
Legal
Attorney Offices
After-hours calls for services - existing clients
After-hours calls for services - potential new client inquiries (make the most of your advertising dollar & capture all potential client leads)
Appointment scheduling
Receptionist service 24/7
Court calls
Daytime overflow support
Call screening to qualify prospective clients
Court Reporters
Requests for depositions or transcripts
Calls regarding court dates
Calls from court videographers
Calls from courts and judges
Attorney calls
---
Funeral Directors
All calls are handled with the highest respect, compassion and urgency
Death calls
Obituaries
Miscellaneous calls regarding: copy of death certificates, insurance papers, payment of bills, and advance arrangements
Florist listings
Directions or contact information for flowers and cemetery services
Contacting grief counselors on behalf of the families
Promptly handling questions regarding products and services such as burial vaults, mortician service, and cemetery businesses
---
Hospitality
We are the preferred answering service for businesses in the hospitality industry in the Pittsburgh area, we get to know your business and your guests.
Your hospitality business knows how to provide a high standard of service to your guests. Let us do the same for you. At PTAS, we know that top-level service is a must. Our professional operators are trained for the hospitality industry and are committed to providing quality professional customer service.
---
Contractors & Construction
Sales calls & service inquiries
Request for emergency service
Calls from insurance companies
Consulting between contractors
---
Professional & Commercial Services
Customer service calls
Sales calls
Prospective client inquiries
Calls for Individuals
Billing questions
Calls for parts
After-hours emergency service
---
Government Agencies
Utilities (water, electric, etc.)
Traffic signals and road signs
IT and infrastructure
Road infrastructure (snow plowing)
Building management /courthouses
Board of Health inquiries
---
Insurance Companies
Calls for Individuals
General Inquiries
Calls regarding claims
Auto Insurance calls regarding transfer of cars or getting a new car or adding cars
Employee report offs
---
Disaster Restoration
Request for emergency board-ups
Calls from Insurance companies with referrals
Call regarding water extraction
Calls regarding mold remediation
Calls regarding smoke damage
---
Transportation
Assist callers seeking travel and transportation related information
Pick-up locations, times and drop off times
Schedules and rate information
Limo and taxi service
---
Non-Profit & Charities
Calls offering donations
Appointment scheduling
Help on applications for volunteer and entry forms
Referring information about events
Registrations for events
---
Locksmith
Lockouts: car, office or home
Lock or key replacement
New client information
Billing inquiries
---
Oil and Gas Industry
24/7 service inquiries
Emergency calls
Rental requests
---
To learn more about how we can customize services specific to your business, please contact us.