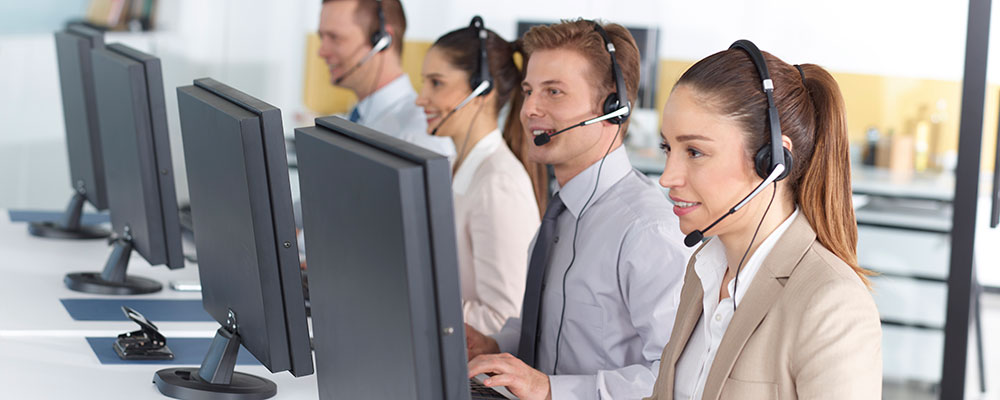 Our call center services allow you to focus on what you do best!
You can trust our call centers to perform in-depth customer support and service tailored to your business and to make your operation more efficient and cost effective. Let us complete a portion of your work so that you can spend your time and resources on what you do best.
Customer Service Support
Delegate the entire process or a portion of the work to our trained professionals. We follow your instructions for customer service.
Potential Client Screening & Lead Qualification
Let us screen your prospective client calls, 24/7, with in-depth and focused questioning to help you determine qualified leads to pursue. We have predesigned scripts for various industries, including law practices. Or we can use a script designed by you.
Appointment Confirmation
We confirm patient appointments for you, and even reschedule so that you are not left with unfilled appointment slots.
Order Taking
We take orders and process credit card payments on your behalf.
Employment Screening
We will capture the information that you want from applicants for employment from prospects calling in response to your employment ad. We will provide you with a snapshot of each applicant so you can quickly decide who you would like to schedule for an interview.
Credit Card Processing
We can take credit card information from your callers as well as process and verify payments to be deposited into your account.
Contact us to learn more about beginning service with us.