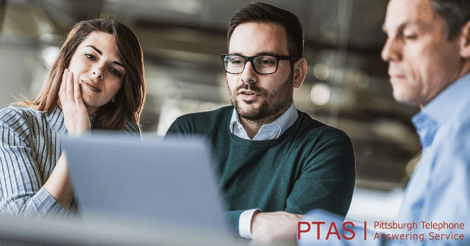 Imagine how your insurance business could boost sales by having a team of professionally trained business development representatives call everyone on your outbound leads list regularly. Next, imagine if this team could also take on all of your cross-selling efforts, conduct customer research, and take care of your recruiting efforts – all as part of an outbound call platform specially created to support your insurance business. This team is yours, and you don't have to hire a single extra employee when you work with Pittsburgh Telephone Answering Service.
Whether you need cold calls made to leads on a list or calls made to leads who have demonstrated interest in your insurance services, we do this and more with our business development representatives who use your data to productively increase your successful engagement rate. Pittsburgh Telephone Answering Services professionals are available to take all of your outbound call functions or support your staff with overflow services 24/7, 365 days a year.
Our services for insurance businesses also include virtual operators who can:
Quickly and professionally answer and route calls in your insurance business's name
Take messages and provide them to you and your staff via your choice of contact (text, call, email…)
Make appointments for insurance agents and others
Capture leads for insurance sales
Handle emergency contact for your insurance business
Play an important role in your business continuity plan in the event of a disaster
Pittsburgh Telephone Answering Services' virtual operators are fully trained in your call handling protocols and use the industry's cutting-edge technology to provide services seamlessly – just as your employees would do. They work from scripts that we create with your input so their responses appropriately address your business functions consistent with your brand. These contacts come to us via a call forwarding number that is dedicated and unique to your insurance business. All of these services can be scaled up or down as needed.
Pittsburgh Telephone Answering Service Is Ready to Call Your Outbound Leads
With Pittsburgh Telephone Answering Service, you have a team of professionals at your constant disposal, acting as your effective and efficient business development representative team. We specialize in assisting insurance agencies and other businesses in need of outbound lead calls. Our professionals know that sales leads that are not followed up on are missed opportunities that can result in lost revenue. We make sure that each of your outbound leads is contacted to promote inquiry conversions into a sales.
Contact us today to find out more about how we can help your business by being part of your outbound leads sales team.