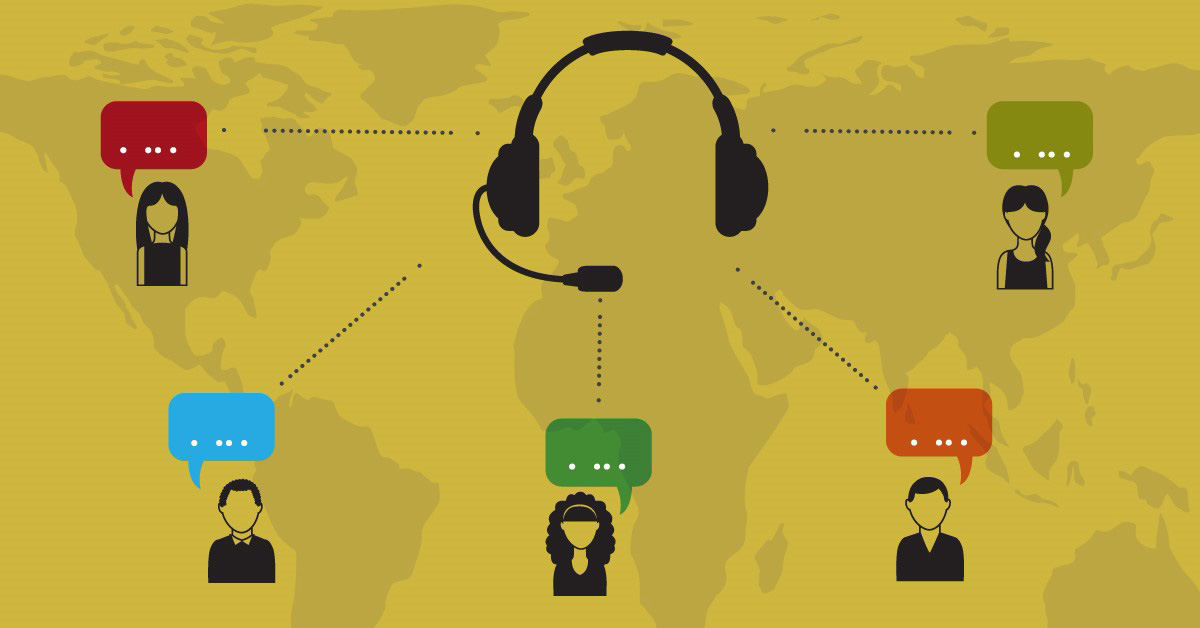 There are a lot of great things about Pittsburgh: our green spaces, Mount Washington, the Steelers, and of course pierogis. If you are a business owner in this city, another great thing to add to this list is Pittsburgh Telephone Answering Service. We are a locally operated business that has been servicing the medical and business communities of Pittsburgh for over 30 years. We have our roots in this city, and you can rest-assured that we know the ins and outs of the Pittsburgh business world.
About Pittsburgh Telephone Answering Service
What We Do
We are a nationwide answering service and call center that specializes in customizable services such as virtual receptionist services. We can handle all of your telephone and voicemail needs. We replace the need for a costly receptionist or an unreliable answering machine by providing live operators to handle all of your business phone calls 24 hours a day, 7 days a week, meaning every caller is met by a live person. We greet and service customers according to our clients' specific protocols, whether that means processing payments, addressing inquiries, forwarding calls, or even dispatching emergency calls. Whatever your telephone needs are, we will handle them.
We also offer specialty services such as bilingual operators. With Spanish as the second most spoken language in the United States today, you don't want to miss out on a potential client because your operator cannot speak the language. If you receive a call from someone who is more comfortable speaking in Spanish, we have experienced operators who are trained and fluent in Spanish to address all their needs professionally, and according to your standards.
Why Choose Us
We're from Pittsburgh, we know Pittsburgh, and we've been around for over 30 years serving the needs of the Pittsburgh business community. All of our telephone operators are dedicated professionals who get to personally know your business, your protocols, and your terminology so when customers call, they feel like they are talking to a member of your own staff. But since we have multiple operators available to you, they won't ever miss one of your calls because they are out sick or on vacation, as an in-house receptionist might be. We also have the latest state-of-the-art technology to process and dispatch your calls efficiently, making sure you never miss out on a new potential client or revenue. On top of that, we continuously monitor your calls to provide the highest quality assurance possibly. We love this city and we want to see our local businesses thrive, so we are dedicated to helping Pittsburgh companies by improving their phone answering services at an affordable cost.
What Our Clients Say
We have many satisfied clients in the business and medical sectors in the Pittsburgh area. Here's what a few of them have to say about our answering services:
"In the time we have used Pittsburgh Telephone Answering Service Company we could not be happier with the level of service we have received. In working with other companies in the past years, we have found your company to be at the top of the game." -Dan G. Alexander, M.D. (Internal medicine)
"We have been using Pittsburgh Telephone Answering Service Commpany for approximately 20 years. We find the service to be professional and courteous and extremely helpful. We recommend it to anyone in need of this type of service." -E.J. Julian (Julian Law Firm)
"Your firm's ability to manage the telephone answering needs not only of Martin Public Relations, but also of our clients has been exemplary. Throughout our two-year relationship, we have continued to receive top-notch service and courteous notification. Additionally, your ability to connect with us via mobile technology has been above par." -Christopher Martin, President (Martin Public Relations)
"When customers or patients call our offices after-hours, we are proud to say that the employees of PTAS are an extension of our own employees...I would highly recommend the services of Pittsburgh Telephone Answering Service Company." -Kelly Burns, Clinical Services Manager (WorkWell, worker's compensation insurance)